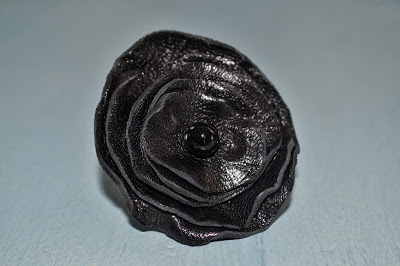 I was lucky enough to be sent this gorgeous ring from Slinky Links Jewellery. It's a black handcrafted rose ring made from discarded leather.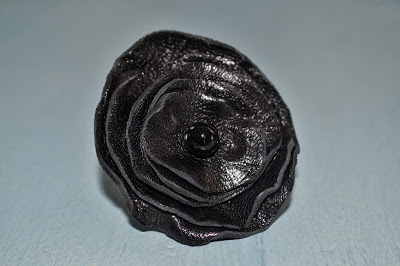 The Slinky Links brand was created by Melodie Tellie who is based in East London. She makes beautiful and unique jewellery pieces from reclaimed leather, using allergy free materials such as Stainless steel and silver plated lead which is also nickel free.
Melodie came about the idea of creating jewellery from reclaimed leather whilst working with a shoe maker in London. She rather cleverly realised that life could be found in the disused leather off cuts and started to make individual pieces of jewellery to sell.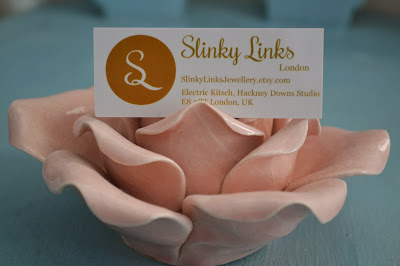 Each hand crafted piece is individually hand cut and made to order, and can be purchased directly from the Slinky Links Etsy store. Theres a range of products stocked in the shop but you can also work directly with Melodie to discuss your individual needs and design a custom one of piece.
I'm impressed with the black rose ring. Not only is it extremely pretty, it's also well made. Each petal layer is held strongly in place and then attached to the ring itself. The material used appear to be good quality and long lasting. I've worn the ring twice on nights out and friends have commented on it's uniqueness and how pretty it looks, so I'm sold!
The ring would make a gorgeous Christmas gift for any lover of handmade jewellery, especially one that is grateful of costume jewellery that actually lasts. I'll definately consider Slinky Links for any future costume jewellery purchases.
You can check out more from Slinky Links on Facebook or Twitter