So, it's Saturday night. Hubby and I are in the house with the little man watching the rain outside (we know how to party) and I thought I'd try out my cocktail making skills. I've seen so many posts recently for iced coffees/iced lattes/frappes and although I'm sure they're gorgeous, but in my eyes there's nothing quite like a cocktail.
I absolutely adore Espresso Martini's and on a rare evening out with the girls it'd always be my first choice. I love coffee and anything coffee flavoured.
What you'll need for a cocktail like mine –
Alcohol (the choice is yours) I went for white rum. I think this would taste amazing with Malibu too.
coffee
milk
vanilla ice cream
squirty cream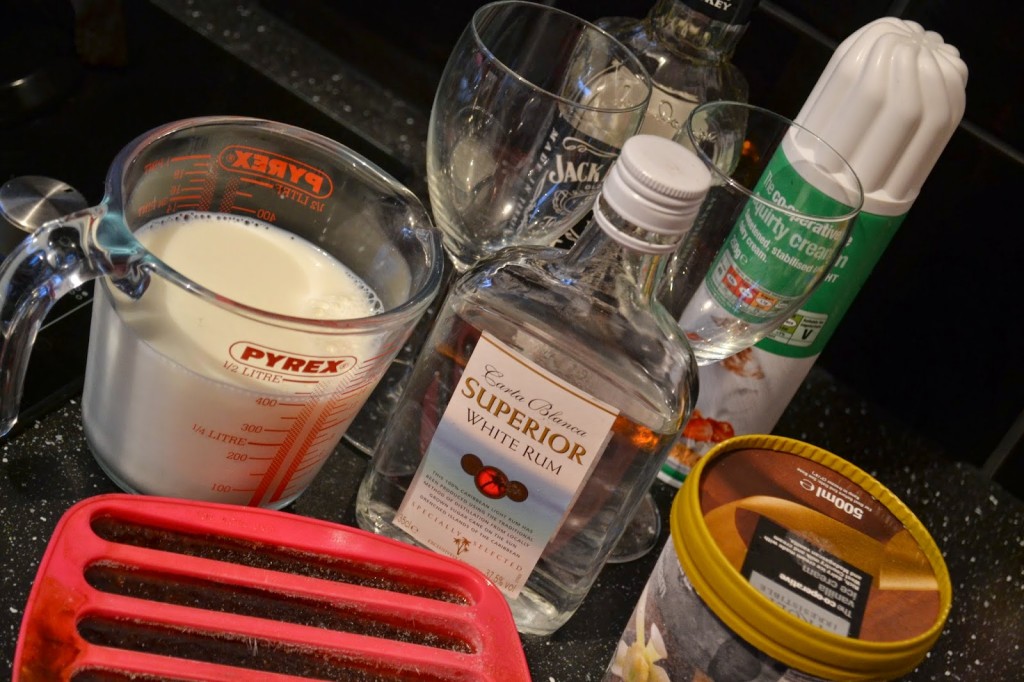 Firstly make some black coffee (I used our coffee machine to make some strong black coffee) then put it in ice cube moulds to freeze in the freezer.
Once they're fully frozen put the frozen coffee into your glasses and cover with alcohol.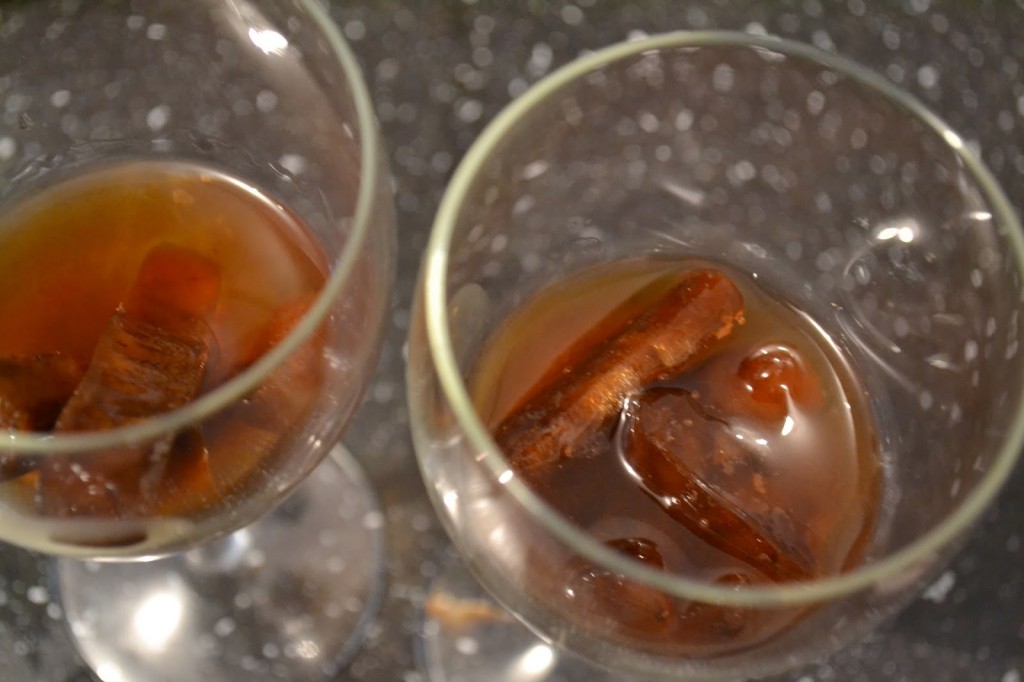 In a jug mix the vanilla ice cream with the milk. I used a hand blender but you could leave it chunky if you liked.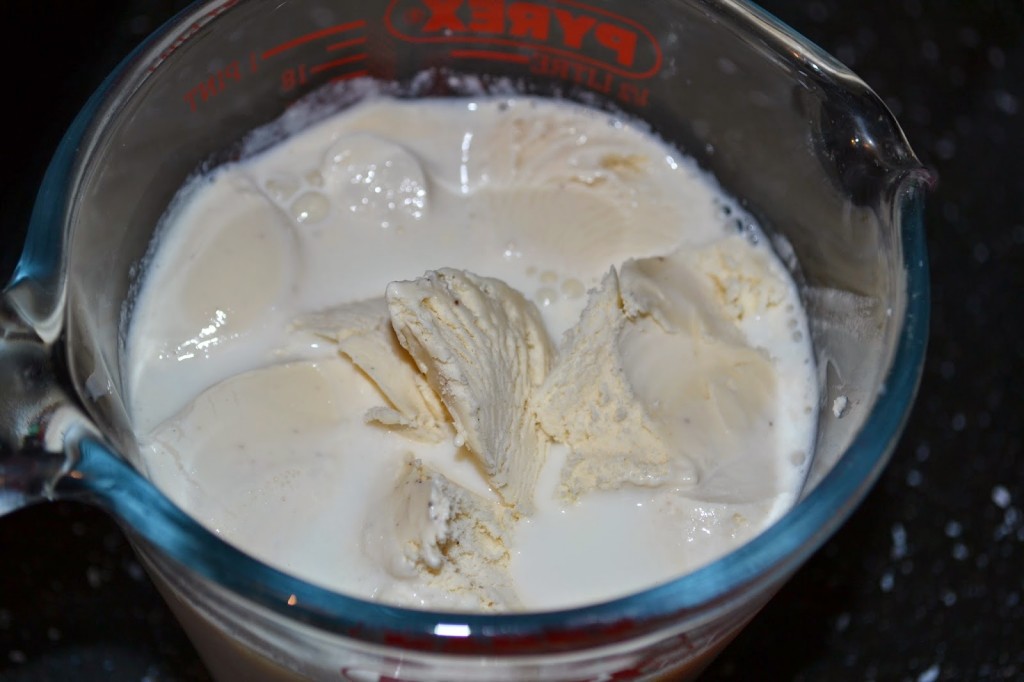 Pour the milk and ice cream milk over the coffee and alcohol.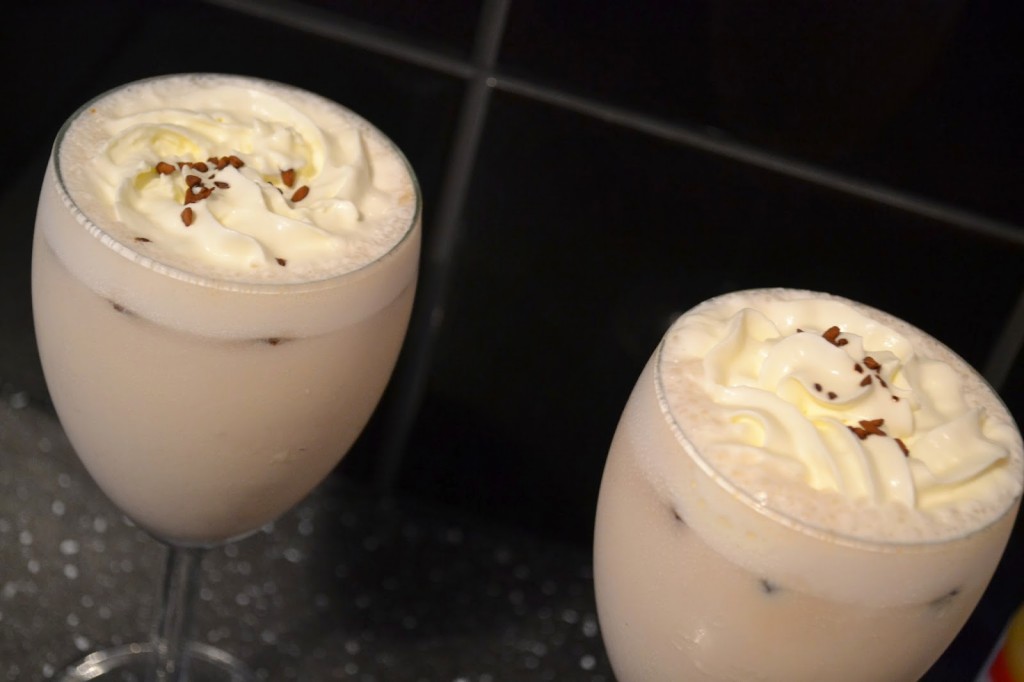 Top with squirty cream and sprinkle with either ground coffee or instant – whatever is close to hand.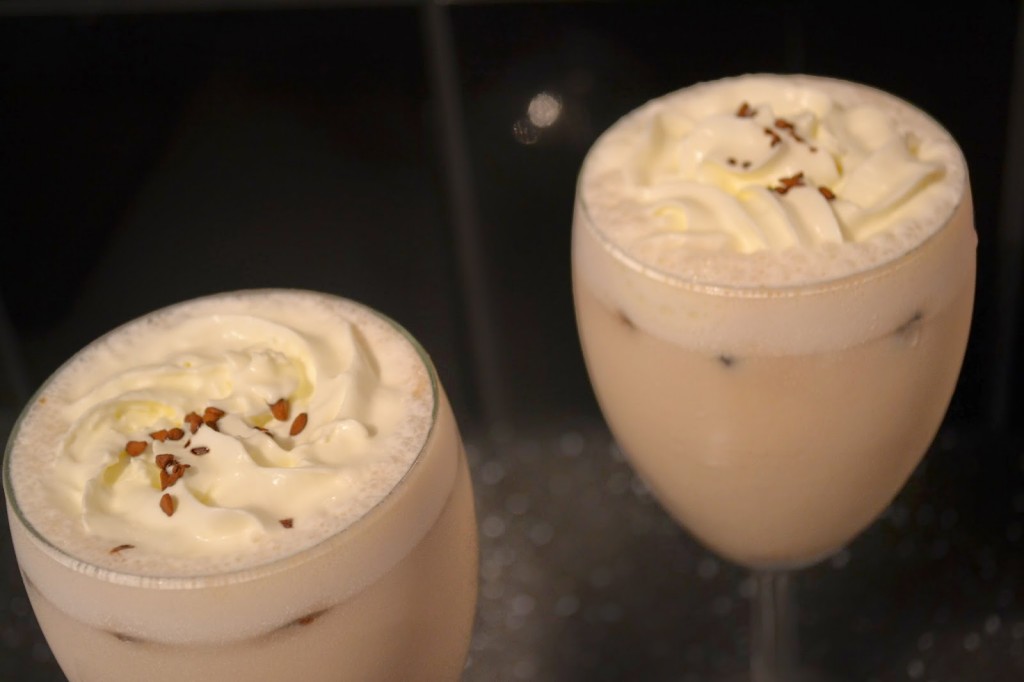 Absolutely delicious
The worst part – I've run out of squirty cream. Sad times.