DinoTrux is a recent discovery for the little man and I. It's a children's cartoon that I actually like to watch with him. Dreamworks DinoTrux can be streamed on Netflix and is currently up to Season 3. It's based on the book series by Chris Gall and features DinoTrux characters who are are half dinosaur and half construction vehicle.
We were recently sent a selection of the toys from the show to try out and we all really like them.
The Dinotrux Ty Rux pull back toy costs £14.99 and is half T-Rex and half demolition ball. He has rolling wheels and a pull pack motor. There's a demolition ball at the back which swings whilst his jaw chomps open and closed.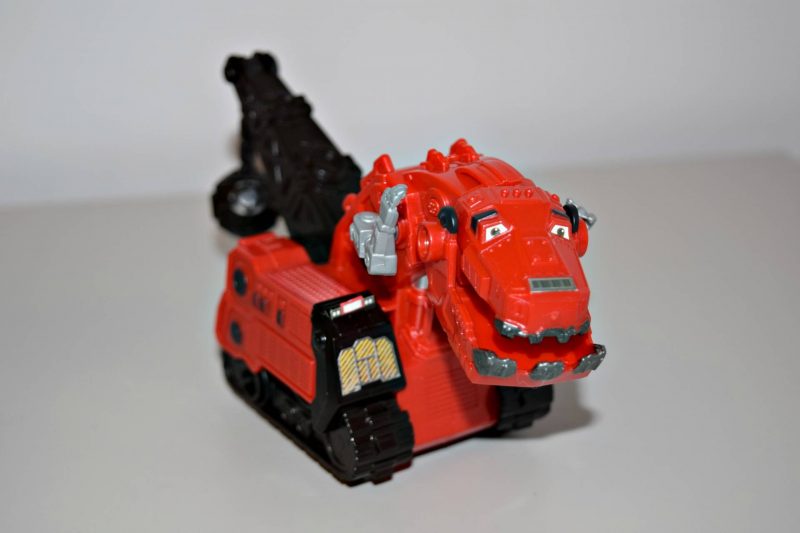 He is relatively small so is ideal for taking on car journeys or popping in your suitcase if you're going on holiday. He is part of the DinoTrux Hero assortment ( D-Structs and Ton-Ton are also available in the range).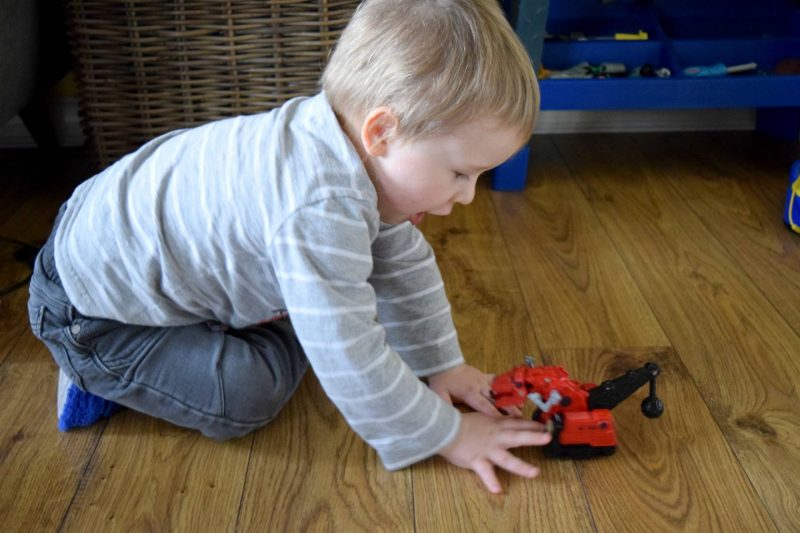 Next up is the Dinotrux Revvit toy who is a Reptool – he's much bigger than the Ty Rux toy and the little man really likes him.
He says a range of Reptool sounds and phrases and has a tail-activated spinning drill head with interchangeable bits that are stored on his back ( and look like spikes on his spine).
His tongue is a real tape measure and every time you pull it out, Revvit speaks. He costs £29.99 and can be purchased from places like Argos and Smyths.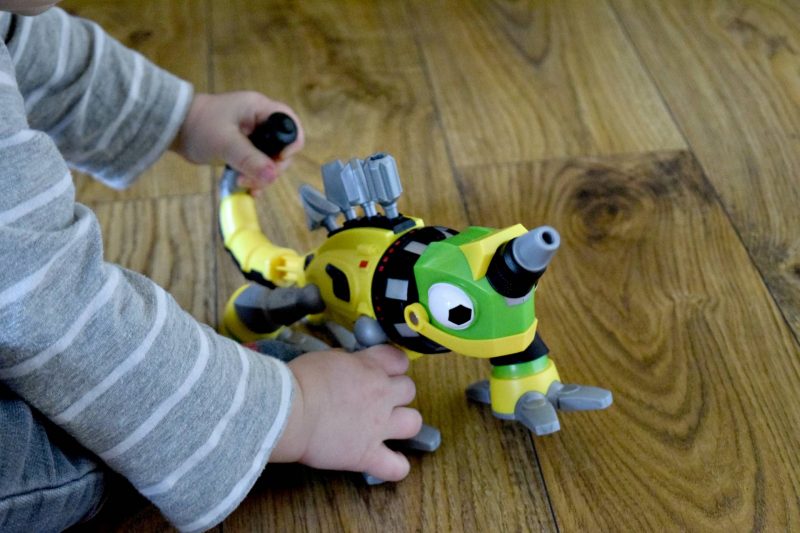 I really like the Revvit toy. He's a good size, has lots of features and the little man really enjoys playing with him (and trying to drill everything and everyone with the drill part)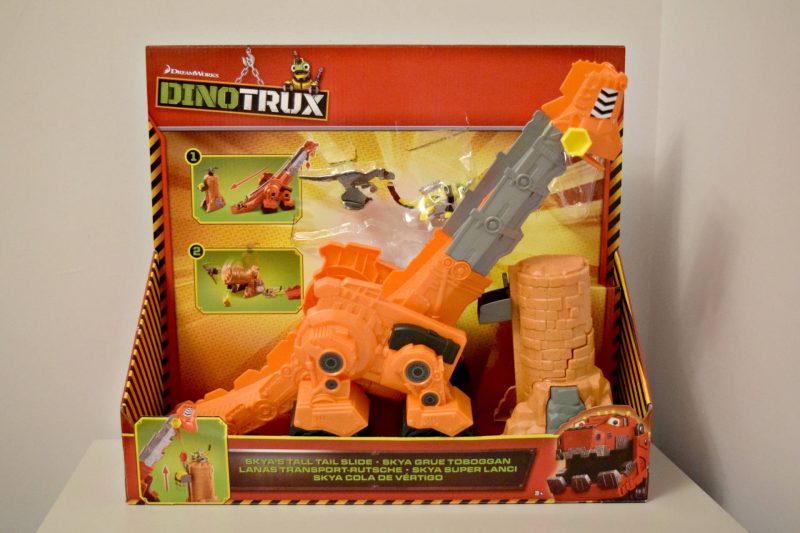 The last of the DinoTrux toys we were sent is Skya's Tall Tail Slide playset which is easily the little mans favourite of the three.
The set includes a large scale Skya the kind-hearted crane, and a die-cast Revvit Reptool figure. Skya has a moving neck which is also a ramp for the Revvit figure to zoom down and the two included two Scraptor figures can be used as targets at the bottom.
There are six different activation points across the set that can be pressed during play, each one does something or makes something move.
The little man loves the DinoTrux toys and I've also purchased two of the smaller die cast toys as stocking fillers. He's obsessed with the TV show and loves to play with the toys while watching it.
The toys are sturdy and robust and ideal for toddlers that love both dinosaurs and construction vehicle.
* We were sent the toys in return for an honest review.