'Tis the time of the year for beautiful festive crafts, gorgeous Instagram shots and jam packed boards on Pinterest. I love Christmas. I scour the internet for hours, sourcing ideas for crafts I can make with the little man. I want them to look amazing but don't want them to be too complicated.
Ten Easy Christmas Craft Ideas from Modern Rugs is a great starting point this festive season. They have created a selection of craft ideas submitted by bloggers. From mini Christmas Stockings to Post it Note Christmas trees ( which happens to be my contribution) there are ideas for the whole family to try out this Christmas.
I've asked some other lovely bloggers to share some of the favourite crafts to do with younger children. They've sent over some great ideas : –
Emma from Adventures of Adam has a huge range of amazing crafts on her blog, I've spent ages reading all of her posts and taking some inspiration for things to do with the little man.
I particularly love the 'Decorate a Christmas Tree Lightbox'. It's such a simple idea but a really effective one for sensory play.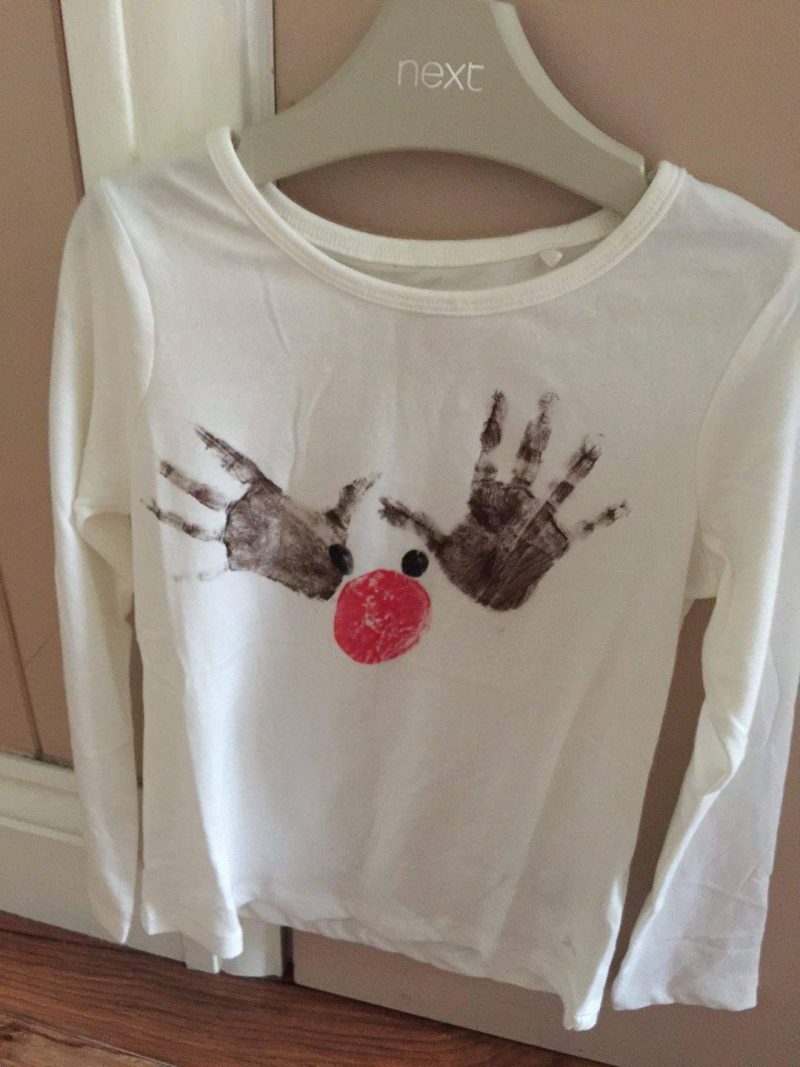 Lucy from Real Mum Review shared this lovely idea, the handmade Reindeer hand print t shirt. It's a lovely idea for little people to help create something they can wear and it's a great way to jazz up some plain t shirts.
Jenny from MonkeyandMouse shared this super cute pinecone reindeer. How sweet is it?! We have a huge pinecone that I've been saving for the right craft and we're definitely going to use it for this idea.
I love these beautiful stained glass window festive decorations from Little Hearts Big Love. They look so pretty and I think they'd be great to make all year round if you used different outlines.
I love these pretty hand decorated jars from My Three and Me. They'd make really cute gift jars for Christmas or would look fab with a tealight inside.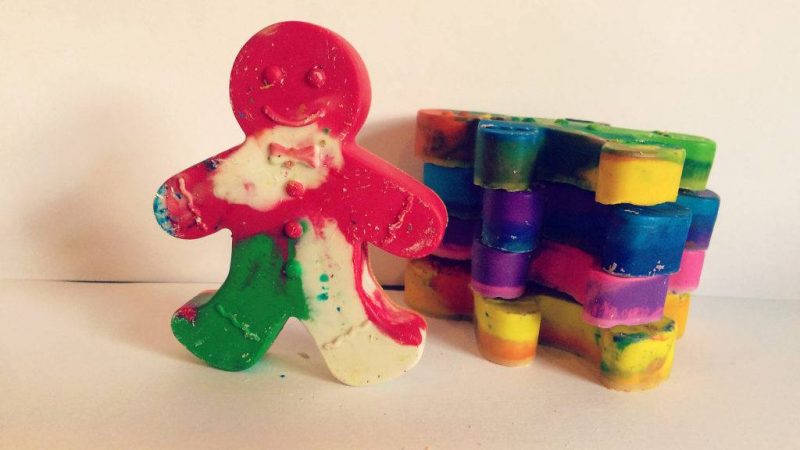 How amazing are these home made Gingerbread Crayons from Clare's Little Tots?! They look so pretty and would make such a nice home made gift to give at Christmas time. Instead of binning our crayon remnants from now on, I'm going to make these!
Have you tried any of the craft ideas above?
Collaborative post