We've visited Tanfield at Christmas time for a few years now and it's become one of our favourite festive days out. The railway isn't far from where we live and is open throughout the year. However, over the festive period it becomes the North Pole Express.
Tickets cost us £16 each to visit when we booked way back in August. This year I decided to book a date quite close to Christmas and opted for the 22nd at 2.40pm.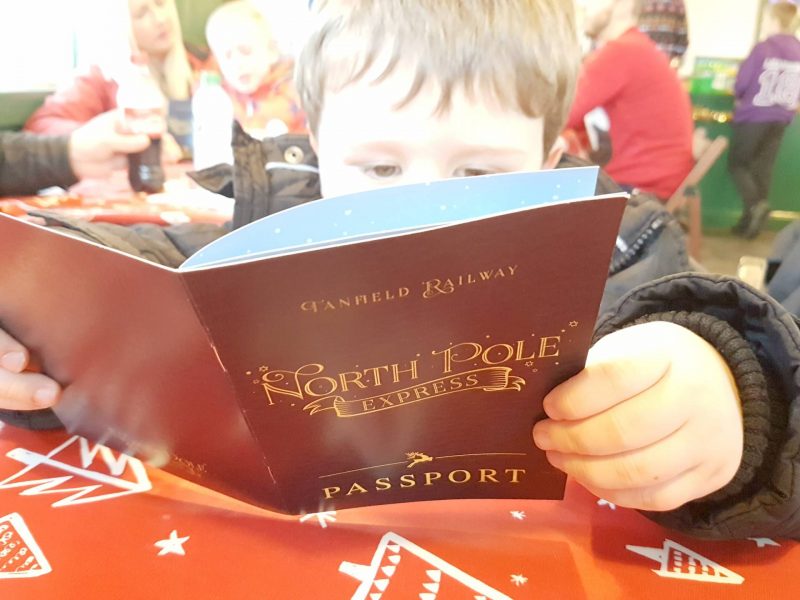 The journey on the North Pole Express starts at East Tanfield station which is opposite the industrial estate just prior to Tanfield village. Car park attendants will guide you into your parking space which means vehicles are parked properly, utilising the space well. The car park has been muddy every year we've visited, so I'd recommend taking wellies or waterproof footwear for the whole family.
Upon entering the building, a friendly member of staff gave the little man a North Pole Express passport which he stamped with a Santa stamp.
This year we were early so we had time to spare. Before getting on the train you can wait in station waiting room or cafe. We took a seat in the cafe and enjoyed a hot cup of coffee before heading out onto the platform to wait for the train.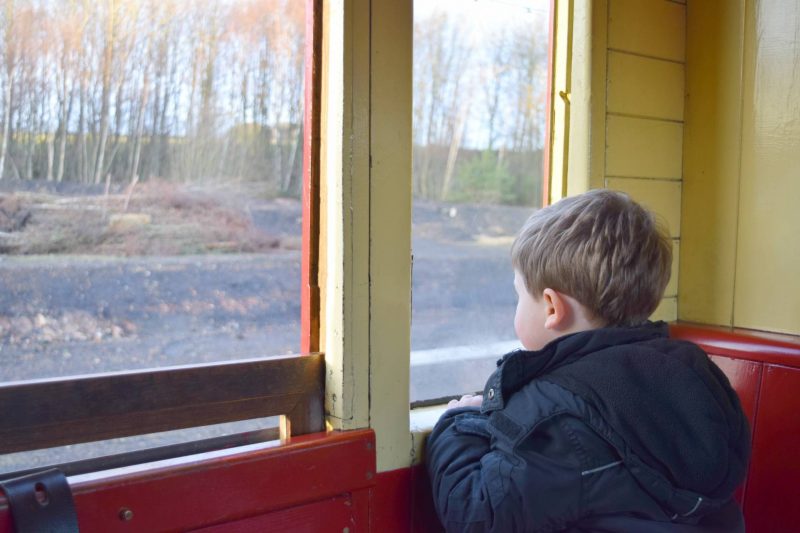 One of the things I like about Tanfield is that the seats in the train carriages aren't designated so you can choose where you want to sit. On our outward journey we had a whole carriage to ourselves and coming back we shared with another small family. There was plenty of room, no fighting for space and the children could both see out of the windows.
The train pulled away once everyone was seated and chugged along the track with stream of smoke and a regular toot of it's whistle. There was no snow during this years visit but that didn't take anything away from the beautiful Durham countryside and scenery we passed through.
We arrived at the next station to find it transformed into the 'North Pole' with lots of decorations and characters in costume. Towards the end of the platform was the entrance into Santa's Grotto. We headed there first, the queue was pretty short when we joined it so we were in with Santa in no more than ten minutes.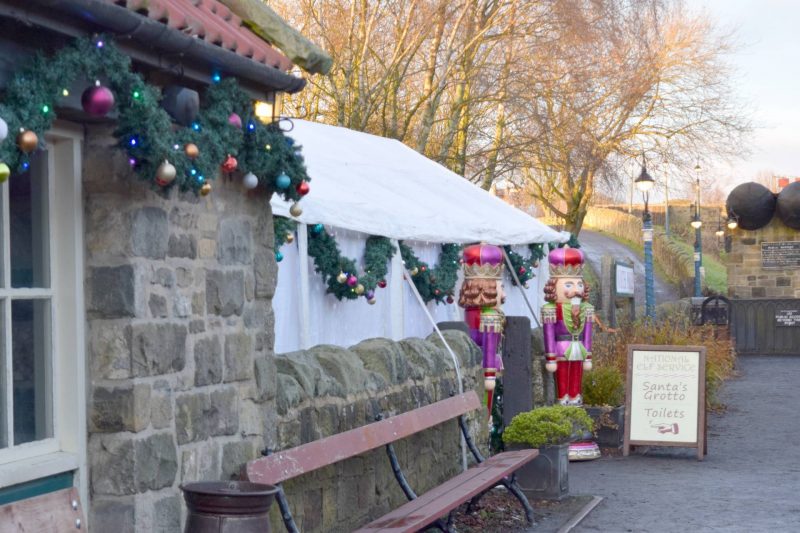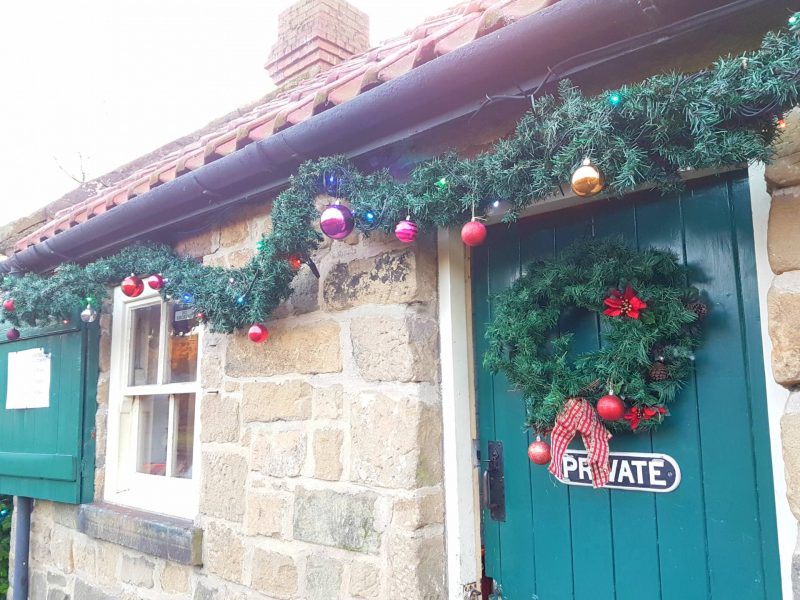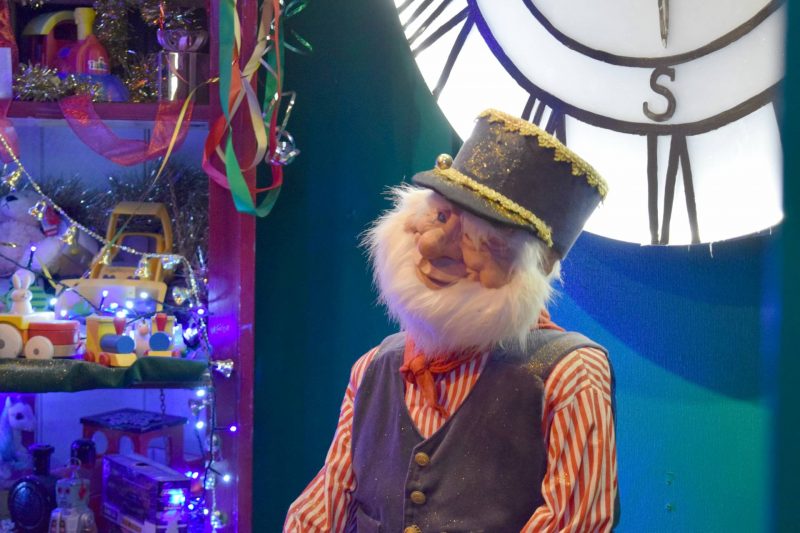 It wasn't too chilly waiting to see Santa, the queue is underneath a marque which kept out the draft and was close enough to the toilets for a quick visit.
Santa was nice and friendly (no real beard) though it felt like a pretty quick visit this year. It felt a little like a conveyor belt, but I suppose there are time constraints to ensure each child gets to see Santa before the train returns. The little man was able to tell Santa he'd been a good boy, a present that he'd like and receive a wrapped gift from Santa. We then said goodbye and headed next door to the cafe and shop area.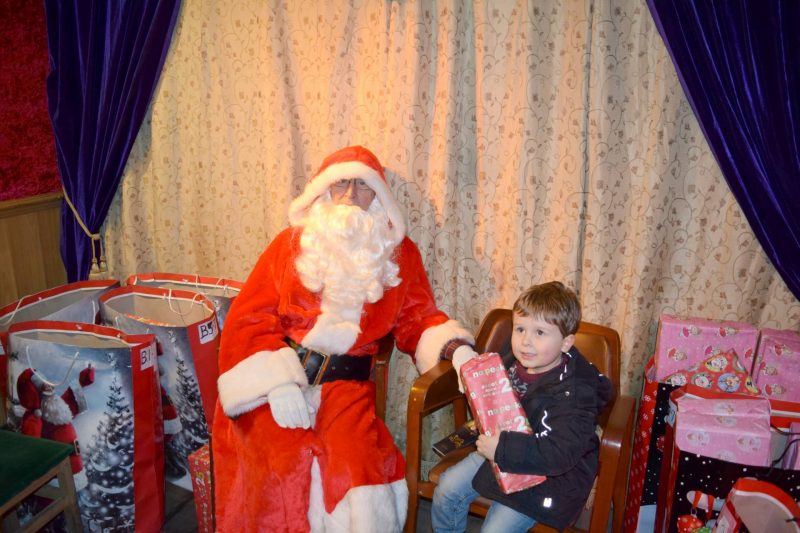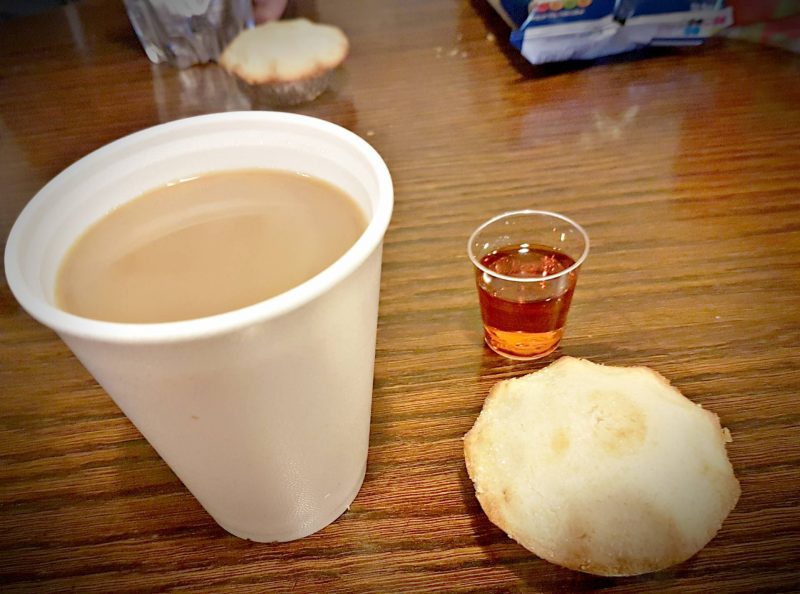 Included with the price of your ticket is drinks and snacks. Adults can get a hot cup of either tea or coffee, a mince or apple pie and a small glass of sherry whilst kids can have juice and some crisps. There are also additional biscuits and chocolate on the counter you can purchase if you wish.
Once we'd picked up our drinks and snacks we found a table and the little man excitedly opened his gift from Santa. He was very impressed to find a push along tractor and trailer. It was a fab gift and and one of the best we've had from Santa.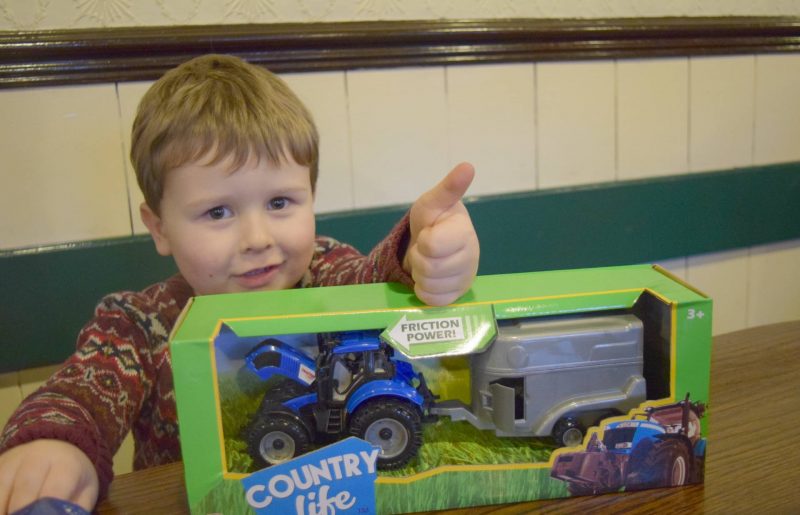 The cafe was full but the railway volunteers moved between the tables, keeping the cafe clean and tidy, picking up discarded wrapping paper and chatting to the children.
After a short sit and a quick look at the decorations on the platform, the train arrived to take us back to the first station.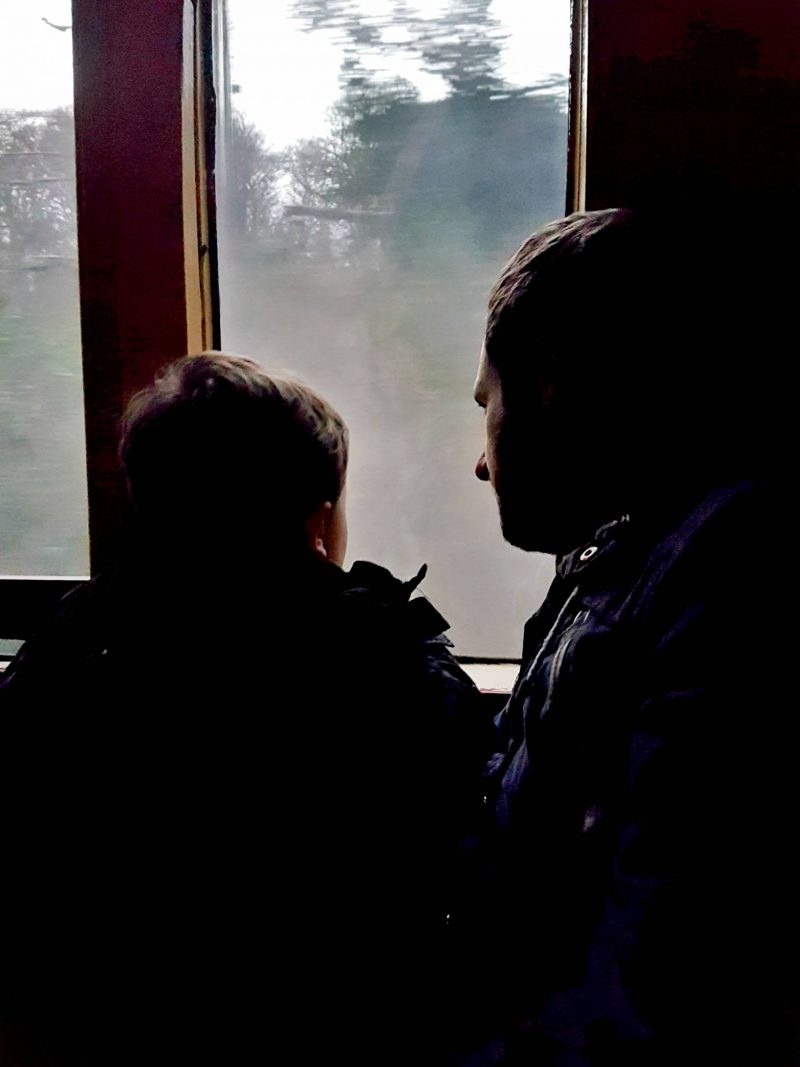 We had a lovely time at Tanfield, it always seems to have such a nice atmosphere and the staff are always really friendly. We'll definately be booking again next year.