After my little shopping haul the other day I thought I'd try out one of my new purchases. I have dry ends from over straightening, over dying and over styling so I'm always on the hunt for the perfect hair saviour.
I picked this up in Primark. I wouldn't usually buy beauty or hair care from there, but it caught my eye whilst waiting to be served at the tills. It costs just £4 for a 180ml tub. The box and tub aesthetically don't look particularly great. I'm not a fan of the bright yellow and brown combination, but it's whats inside that matters.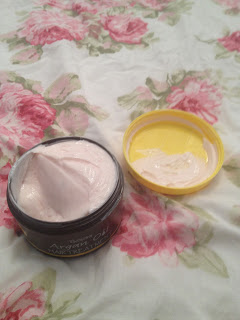 So what does it claim to do?
The tub claims that it's " super strengthening, hydrating treatment that will restore and smooth dry, damaged, chemically treated or over processed hair".
You wash your hair as normal then use this instead of your usual conditioner. The directions on the tub state you should apply a generous amount to clean, wet hair, massage in and leave for 10 minutes.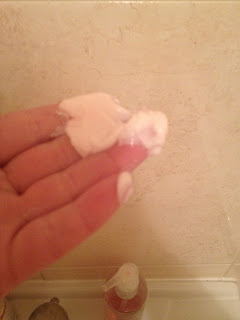 My initial thought was that 10 minutes is a very long time!
The first time I tried it, I showered, applied it to my hair and then got out of the shower and wrapped a towel round my hair with the treatment on. After about 10 minutes I then rewashed my hair over the sink. I don't think I'd be able to stand in the shower for 10 whole minutes, without either freezing to death or going to sleep, and I'm really not a fan of baths. So, other than the hair wrapped in the towel idea, I'd never be able to keep it on my hair for 10 minutes.
Anyway, my hair felt very soft and smooth after washing it. It dried nicely and worked very well with a tiny bit of dry end serum. My hair looked glossy and shiny and smelt lovely. The smell reminds me of a cross between going to the hairdressers (you know that clean, salon smell) and strawberries, kinda like plastic strawberries or a strawberry air freshener.
Overall I'm really pleased. It's a good sized tub and a bargain price. Although it isn't going to give me Chery Coles hair, it does the job and doesn't cost a bomb.
PS This is apparently selling out quickly but Primark in the Metro Centre had loads yesterday.