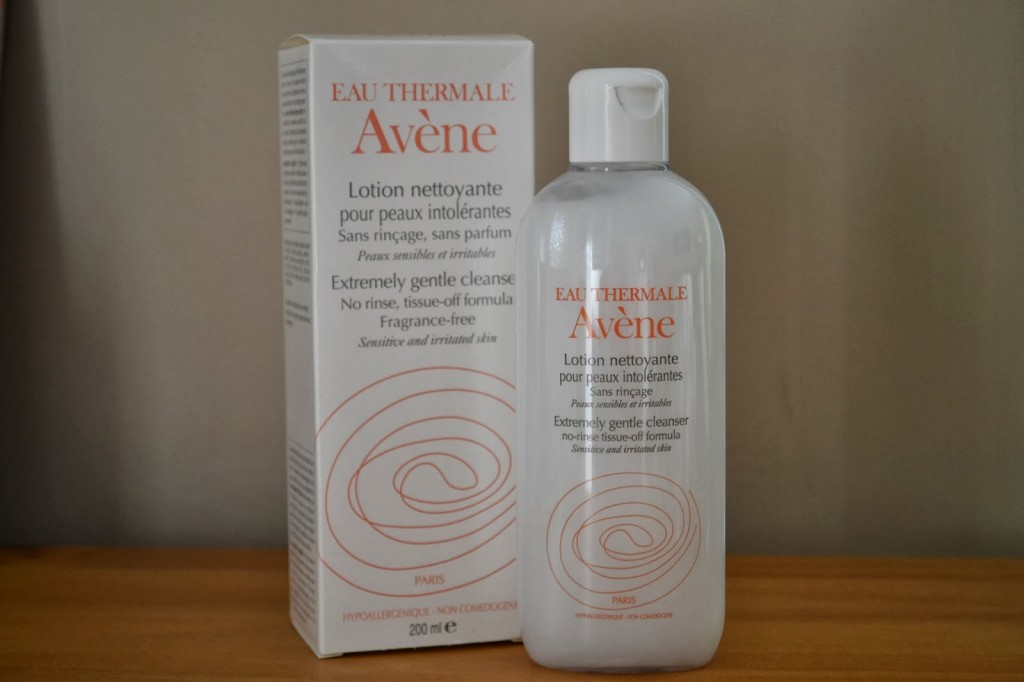 For those of you who haven't heard of Eau Thermale Avène, they are a French brand aimed at helping sensitive skin. Their products contain Avène thermal spring water and the brand originally stemmed from a hydrotherapy spa found near the Sainte-Odille spring.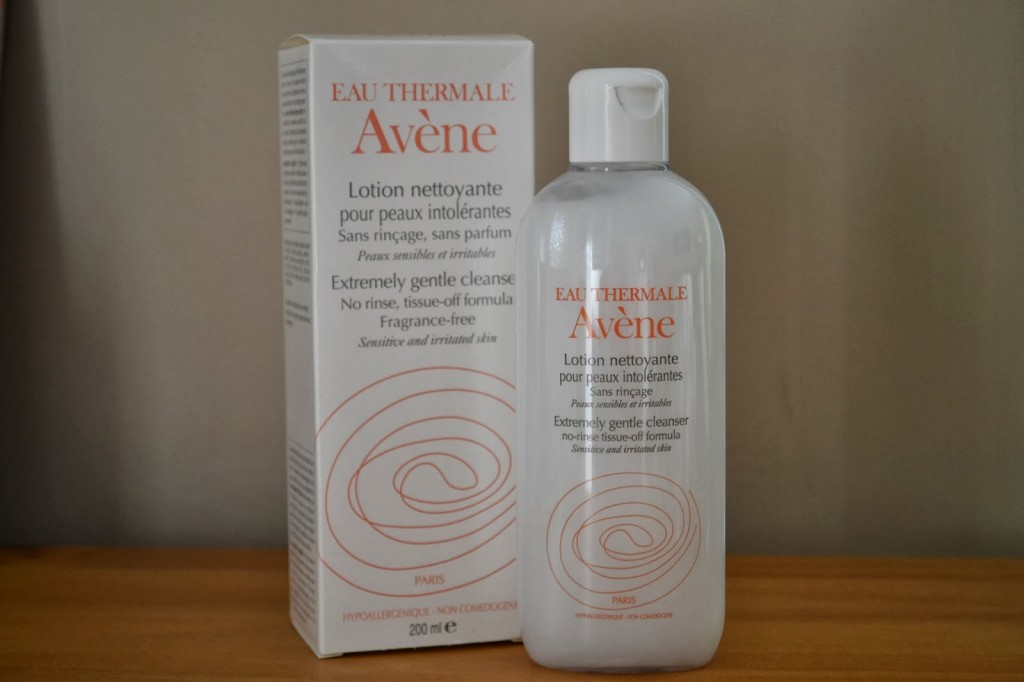 The cleanser is suitable for both face and eyes is suitable for skin which is naturally hypersensitive or has been overstressed by various aggressions such as irritations, drying cosmetics or extreme climatic conditions. I suffer from dry skin in the winter normally, but it's been considerably worse during my pregnancy, especially around my mouth and chin. I've struggled to use my usual products so it was nice to see something that is aimed specifically at sensitive skin, even if it is only a temporary issue.
The cleanser costs £6.80 on the Escentual website and is available in a 200ml bottle, I think that's a pretty good price, considering a little goes a long way.
I was initially surprised that this is a dry cleanser. I've found that the best way to use it is to apply a thin layer to my face, massage in gently in circular movements and then remove with a dry cotton pad. I do still feel it's necessary to wash my face with water afterwards as I just don't feel completely clean without the use of water.
I've been using this for around a week, I've found it extremely gentle on my skin, although slightly more time consuming that my usual cleanser, as I've still washed after using it. I think it's perfect for cleansing on a morning, when you skin doesn't need deep cleansing, it's not as strong at removing foundation or other make up, I've found I have to use substantially more cleanser and cotton pads if I use it for removing make up.
I've had no reaction to it whatsoever, no stinging or redness, and my skin has had no further breakouts. It's completely none greasy and doesn't leave any unpleasant residue. I would recommend this to anyone with sensitive skin, or even just young skin, as it seems much more appropriate than products filled with nasty chemicals.
I would be keen to try a moisturiser or toner from the brand to see if it was as gentle as the cleanser. My skin hates all toners other than the Lush one that I use.
*PR Sample*