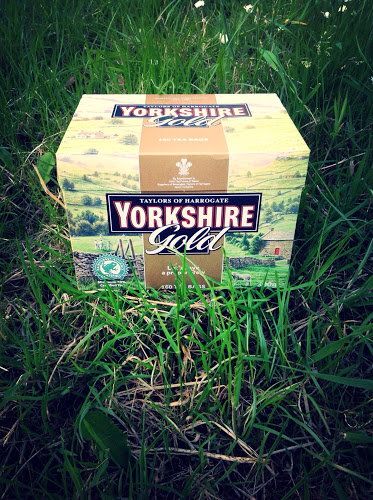 The
lovely people of Taylors of Harrogate sent us a box of their Yorkshire Gold tea
to sample and review.
Yorkshire
Gold is a combination of malty flavours from the Aassam teas with season teas
from Rwanda and the highlands of East Africa. Yorkshire Tea proudly acknowledges
that they use only teas of high quality, and of course those that make one of
the best cuppas you've tasted.
Now
in our house we love tea, fruit teas, black teas, and green teas, we all love
teas. We have a massive section and have a tea and coffee shelf in one of the
cupboards, it's that bad.
The
tea is strong, but distinctive, and fresh, it has lots of flavour and the
brewing time was super quick in comparison to other teas – perfect for the
quicker cuppa before heading off to work.
The
colour (well it's clear to see where the name comes from) was gold and rich.
The
tea is smooth and has a delicious luxurious taste, whilst being extremely
thirst quenching.
The
tea is tasty and for those who love to know their being ethically well behaved
and a little bit green you'll be pleased to known the makers of Yorkshire Tea,
Taylors of Harrogate, are certified by the Rainforest Alliance with 30% of
their blend coming from Rainforest Alliance Certified Farms.

Yorkshire
Tea is available in other varieties –
Traditional Yorkshire Tea

Decaf

Gold

Season's Pick

Hard Water
They're
available to buy from most supermarkets but also online directly from their
website. The website is very fun and interesting, I mean, who doesn't want to
read the directions to make the perfect cup of tea?