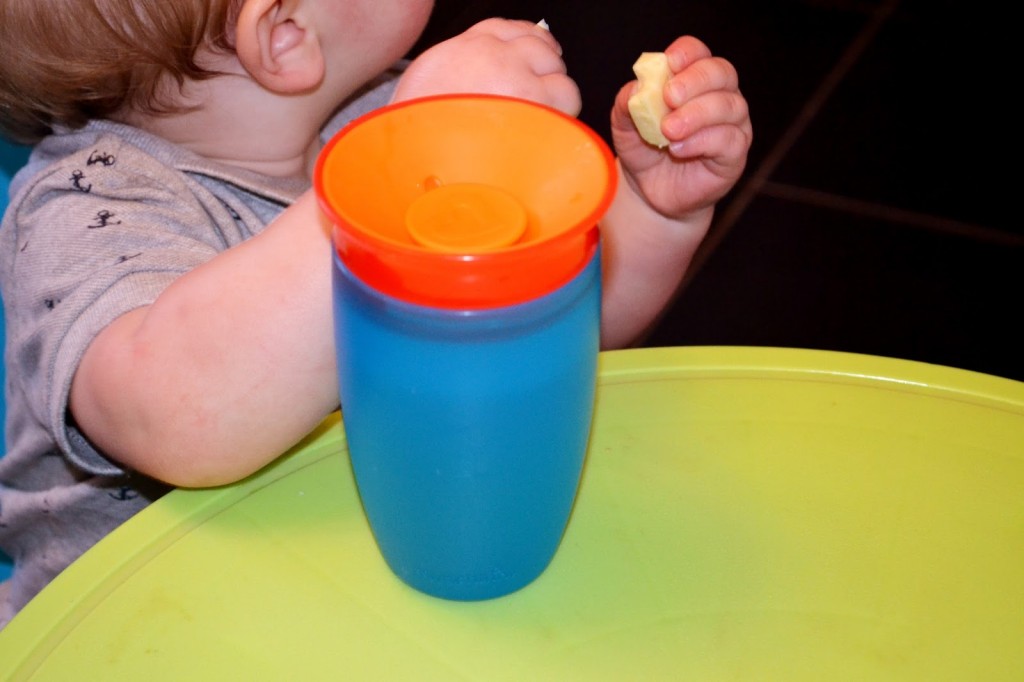 The little man has been able to use a beaker with a lid independently since he was around 10 months, and an open topped beaker from around 12 months. He doesn't usually use them while we're out and about though as he's still quite heavy handed and usually ends up soaked from head to toe.
We've found the perfect solution – the Munchkin Miracle 360 Sippy Cup. I love the bright blue and orange colour and the narrow design which is ideal for little hands to get a good grasp on.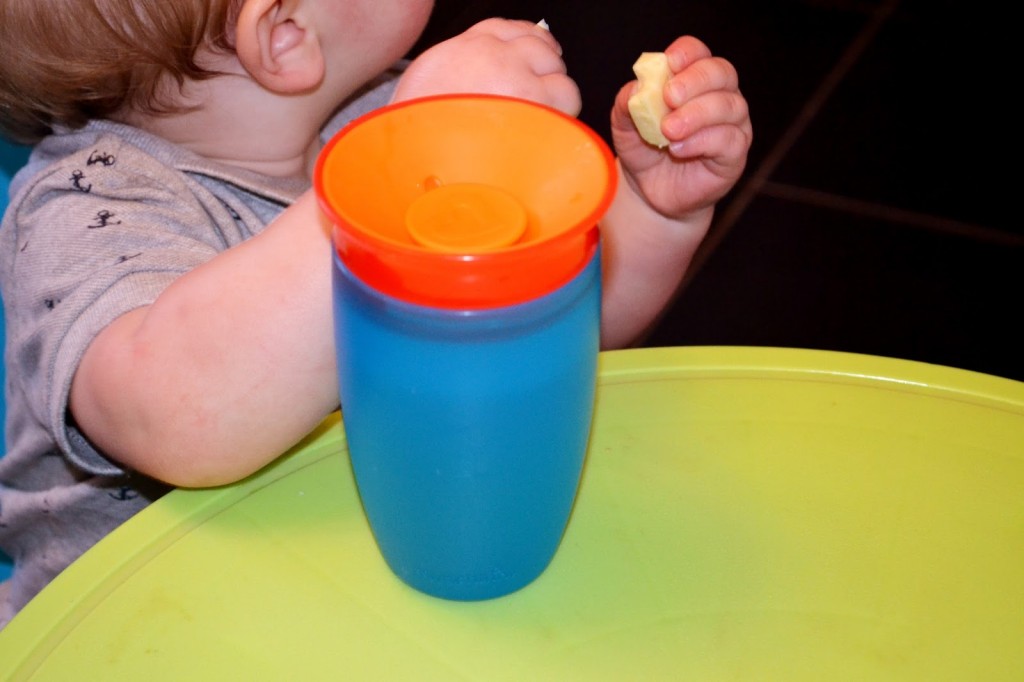 The cup holds 10oz of liquid and is completely spill proof. The unique rim of the cup allows little people to drink as they would from a standard beaker but without the dribbles and wet clothes. The rim reseals after each drink is taken and means even if it's knocked over nothing spills out.
The clever cup works when the child sucks gently on the rim, it breaks the suction on the valve and allows liquid to flow through, at a slower, more manageable rate than a standard cup.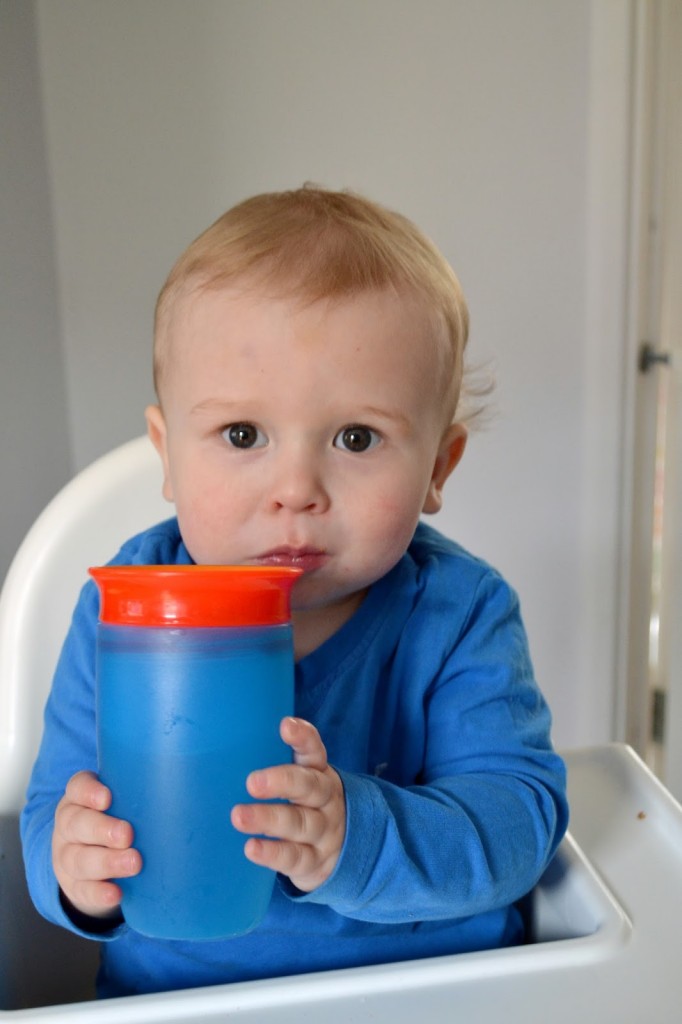 The cup is perfect for car journeys. It fits perfectly into the Munchkin snack and drink pod and means when our journey is over I'll still have a dry child.
The little man took to the Munchkin cup instantly. He worked out how to use it straight away and has used it every day since. I think it will definitely help him with the transition to a proper cup very soon.
*We were set the cup for review purposes. Opinions are my own*